M a r k e t N e w s
Nissan to announce production plans for Rosslyn plant by end - 2015
Posted on : Monday , 17th August 2015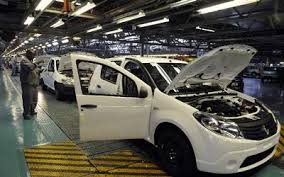 Nissan South Africa (SA) would make an announcement on the production of new models at its Rosslyn plant, near Pretoria, by the end of the year, said Nissan SA MD Mike Whitfield on Tuesday. Print Send to Friend 0 0 Speaking at a media dinner in Johannesburg, he noted that he expected the announcement "to be positive".
The Nissan SA plant currently produced the old NP300 Hardbody one-ton bakkie, as well as the NP200 half-ton pick-up. Nissan's brand-new one-ton bakkie was already available on the global market, but not in South Africa. A number of global vehicle manufacturers had in recent years expanded production and exports from their South African operations on the back of incentives offered in government's Automotive Production and Development Plan (APDP), but not Nissan SA. Whitfield said discussions within the Japanese group indicated that Rosslyn would, going forward, act as the mother plant for Africa, supplying vehicles and assembly kits into the region. However, the plant also wanted to play "a bigger role in the global picture". Whitfield said Rosslyn had the capacity to produce 110 000 vehicles in two shifts, and that it was the "intention to utilise that capacity" in any future production scenario. Nissan SA would produce around 40 000 vehicles in 2015, far short of government's official 50 000 unit a year threshold set for a number of APDP incentives. Whitfield was not prepared to divulge the models being considered for future local production. He did, however, highlight a number of interesting facts around the African new vehicle market. Around 1.4-million new cars were sold in Africa in 2014, growing to an expected 2.2-million by 2020. "A big part of this growth would come from the entry-level market, if they can secure finance," says Whitfield. The A-segment was expected to make up 36% of the African new vehicle market by 2020, and the B-segment 6%. Pick-ups would make up 16% of the market. A- and B-segment vehicles were entry-level sedans and hatchbacks. The Datsun Go, distributed by Nissan in South Africa, was an A-segment car. In Angola, the biggest-selling vehicles were A- and B-segment vehicles. The buyers were young people, said Whitfield, with access to finance and newly-built road infrastructure. The potential of the small car market was "massive". "We need to capitalise on this. South Africa must not look only at the pick-up market." Whitfield noted that eight countries, including South Africa, Nigeria and Algeria, made up 90% of the new-vehicle market on the 54-country African continent. He affirmed Nissan SA's continued position as the supplier of assembly kits to its parent company's new Nigerian operation, despite local fears that South Africa could eventually lose out to a Nigerian automotive assembly industry.

Last year Nissan SA supplied 3 000 NP300 kits to the Nigerian plant. Nigeria had, in the last two years, through a new tariff regime, economically favoured local vehicle assembly over vehicle imports. Many people had lamented the sharp decline in the oil price, said Whitfield, but it had served as a "significant wake-up call" to African economies, such as Nigeria, which rely on oil as their single biggest revenue stream. "Oil was the easy way out. These economies need to diversify now. They need to produce what they consume and consume what they produce." And, if South Africa did not supply the Nigerian market with automotive assembly kits and parts, "many others" were ready to do so. "It is a massive opportunity." Free-trade agreements – more than those currently on the table – would certainly help Nissan SA's expansion, added Whitfield. If the South African automotive industry wanted to produce more than one-million vehicles in the foreseeable future, it would need to place more affordable vehicles in the local market, while also building a strong presence in Africa, and "for that we need strong trade agreements". "The local market is not currently shrinking due to a lack a demand, but rather due to a lack of affordability," said Whitfield. He added that a bilateral, mutually beneficial trade agreement between Nigeria and South Africa, currently in the works, would offer great benefits to the local automotive industry.
Source : engineeringnews.co.za