M a r k e t N e w s
Simba Corp to acquire full control of vehicle assembler
Posted on : Tuesday , 12th September 2017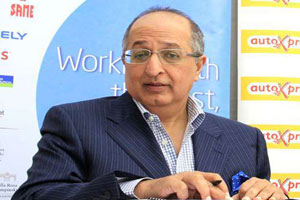 Simba Corporation is set to take full ownership of Mombasa-based Associated Vehicle Assemblers (AVA) after it received regulatory approval to acquire the stake held by Marshalls East Africa.
The AVA is currently owned on a 50/50 basis by Simba and Marshalls.
In a press statement, Competition Authority of Kenya (CAK) said it had granted Simba conditional approval to "acquire control" of the vehicle assembly firm.
"We are buying the 50 per cent stake we don't already own from Marshalls East Africa… They (Marshalls) are currently not active in the automotive business so we decided to take over the whole thing," Simba's chief executive Adil Popat told the Business Daily.
The AVA is one of two firms that offer motor vehicle assembly services on a contract basis.
Current clients include Toyota Kenya and dealers of Scania and Tata brands.
Volvo Trucks has also indicated plans to set up a Sh2.5 billion production line at AVA next year.
Existing contracts
The approval from the regulator has come with conditions with the regulator ordering Simba to keep AVA open to other companies and to honour all existing contracts.
"The conditional approval was informed by the fact that the transaction would likely raise competition concerns in market for the assembly of commercial motor vehicles… based on this the authority cushioned the third party brands and any other competing brand from being locked out of the plant as long as capacity exists," said the CAK.
Mr Popat said that although Simba has not finalised a strategic plan for AVA, the intention is to bring in more clients to assemble their vehicles at the plant.
Deep trouble
Simba intends to make additional investments to improve the facility.
Ceding control of AVA to Simba may come as a relief for Marshalls, a company that has sunk into deep trouble over the last few years culminating in its delisting from the Nairobi Securities Exchange (NSE).
Local vehicle manufacturing is becoming increasingly vibrant as more international firms seek to take advantage of government incentives, including tax exemptions, encouraging local assembly.
Source : http://www.businessdailyafrica.com