M a r k e t N e w s
Kenyan Glass Giant Impala Glass Sets Stage at 21st Autoexpo Africa - Kenya 2018
Posted on : Saturday , 5th May 2018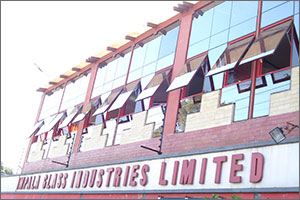 'Roll down your mirrors and see the venue in Nairobi', is now a frequent line said by Impala Glass Industries, who are all set to participate in the 21st AUTOEXPO AFRICA - KENYA 2018, starting from the 17th till the 19th of May 2018 at the Kenyatta International Convention Center (KICC), Nairobi. The local magnet, whose home ground is Nairobi, has grown into the largest producer & distributor of glass related products over the years. AUTOEXPO AFRICA 2018 will assert their position further in the region and support their reach to foreign markets, a sure dreamplan for the Impala team.
Over the years AUTOEXPO AFRICA has supported local companies, flourish abundantly in the international mainstream. The Event features top officials, engineers, technologies displaying the immense potential of the automotive industry and its vast array of products, solutions and ideas for further development from all over the world. In simple words, the exhibition is a one stop stage for buyers, exporters, manufactures, trained professional and business seekers to exchange ideas and form progressive bonds.
Quite rightly known, Impala Glass serves the auto sector with quality automotive glasses in the African region. The products they have to offer, start from a range of windscreens, curved sideglass, bullet resistant glass all designed as per safety standards taking into account the climate and road conditions. They also offer design, tempered and UV protection glassware. They are assertive that the expo will showcase their potential to grow as a major international brand in the auto industry.
For more information on spacing booking and information on AUTOEXPO AFRICA 2018, please visit http://www.expogr.com/kenyaauto/
Source : expogr.com