M a r k e t N e w s
EXEDY MIDDLE EAST FZCO TO PARTICIPATE AT THE BIGGEST AUTOEXPO EVENT IN TANZANIA
Posted on : Friday , 11th October 2019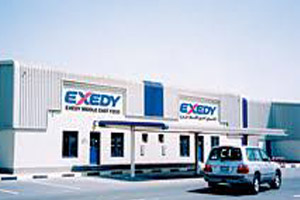 EXEDY MIDDLE EAST FZCO spreading their roots in East Africa by participating at 22nd Autoexpo Event which will be held in Dar es Salaam at The Diamond Jubilee Expo Center in East Africa.

The Companies Corporate policy is to cater the world class quality products with grass roots activities having set up in four regional sales & marketing bases (Dubai, Amman, Riyadh & Nairobi) EXEDY is a award winning power train manufacturer & known as OEM supplier to all the car manufactures in the world.
Exedy Middle East is a subsidiary company of EXEDY Corporation Japan which has delighted MENA regions customers with Creation of Fulfillment.
Exedy is famous at manufacturing Clutch Disc and AT friction & Steel plates for Automobiles which creates more chances to meet new International clients.

In Recent Times, Tanzania has emerged as a major regional trade centre. This is mainly due to the very friendly and businesslike atmosphere it offers to foreign investors and products. Duties are considerably low and re-exports to neighboring countries are either very low or exempted.
This year, the event is bigger than ever presenting exhibitors from over 28 countries. This is owing to the sustained high economic growth of 6-7% a year in the economy of the 55 million consumer market and its re-export to the neighboring landlocked countries Thus Creating Lot of Business Opportunities to the participants.
Source : www.exetzauto.tz