M a r k e t N e w s
Chinese company "Guangzhou Jingjia Auto Equipment Co., Ltd" looking forward to outgrow their business in Tanzania
Posted on : Friday , 11th October 2019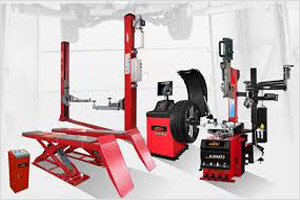 Guangzhou Jingjia Auto Equipment Co., Ltd exhibit at 22nd Autoexpo Tanzania 2019 as they seek to venture into the African market with its well-recognized brand PULI that has been explored in the global auto lifts and tire service market for more than 20 years.
This year, the event is bigger than ever presenting exhibitors from over 28 Countries. This is owing to the sustained high economic growth of 6-7% a year in the economy of the 55 million consumer market and its re-export to the neighboring landlocked Countries thus creating lot of business opportunities to the participants.
Guangzhou Jingjia Auto Equipment Co., Ltd has its best featured products which are Tyre changer, wheel balancer, vehicle lift, wheel alignment, automated car wash system, lubrication equipment, oil management system, a/c recharge.
Source : www.expogr.com