M a r k e t N e w s
You Bat Batteries, Italy Seeking To Venture Africa Market By Exhibiting At 22nd Autoexpo Tanzania 2019
Posted on : Monday , 14th October 2019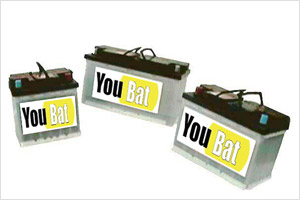 You Bat Batteries spreading their roots in Africa by participating at 22nd Autoexpo Tanzania 2019 as the event is presenting exhibitors from over 28 countries and visitors from all over east and central Africa thus giving them an excellent opportunity to explore several Countries in one time.
You Bat was born from the experience and know-how acquired over a forty-year activity in the field of battery construction.The activity carried out includes not only the direct production, or through partner companies, of electrical accumulators of any type for any application, but also a collaboration in the study and implementation of engineering projects concerning the process technologies related to the entire production cycle and battery recycling.
In recent times, Tanzania has emerged as a major Regional trade centre. This is mainly due to the very friendly and businesslike atmosphere it offers to foreign investors and products. Duties are considerably low and re-exports to neighboring Countries are either very low or exempted.
You Bat Batteries have its main featured products which are automotive and industrial batteries.
Source : www.expogr.com