M a r k e t N e w s
GAMMA DIESEL SRL MAKE THEIR DEBUT AT 22ND AUTOEXPO TANZANIA 2019
Posted on : Monday , 14th October 2019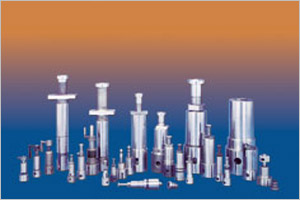 Gamma diesel SRL, holding 20 years of experience in manufacturing spare parts and known all over diesel market is participating for the first time at 22nd Autoexpo Tanzania 2019 which will held on 7th Nov till 9th Nov 2019.
Gamma Diesel SRL produces a wide range of elements, delivery valves and nozzles for the main fuel injection systems for diesel engines having the following applications: passenger cars, trucks, tractors, agricultural and earthmoving machines, stationary and marine engines.
Autoexpo Tanzania 2019, a three days event will be hosted by Expogroup, Dubai which gives opportunity to meet exhibitors from over 28 Countries and visitors from all over east and Central Africa.
Source : www.expogr.com