M a r k e t N e w s
Uber and Kia combine for driver deals in Lagos
Posted on : Thursday , 3rd September 2015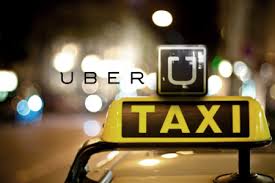 E-hailing taxi company Uber is reportedly negotiating cheaper deals for new vehicles with Kia to boost its number of drivers fivefold in the Nigerian city of Lagos.
Bloomberg reported that Uber is hoping the low-cost deals will help boost its driver tally in Lagos – Africa's most populous city – to 3,000 by the end of next year.
The report says that Uber has signed agreements with Kia and Lagos-based Access Bank Plc to reduce the down payment required for new vehicles to under US$500 (half the usual level) with the balance payable over four years.
Nigeria is frequently cited as one of Africa's brightest emerging markets with good long-term growth potential for automotive demand. E-hailing companies have also begun to grow in many emerging market cities over the past year.
Source : just-auto.com