M a r k e t N e w s
Oman Oil Marketing Company Saog To Be Spotted At The 22nd Autoexpo Tanzania 2019
Posted on : Thursday , 17th October 2019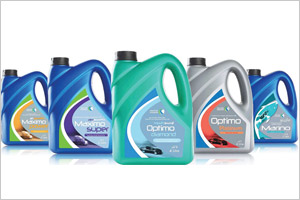 Oman Oil Marketing aims to attain the largest market share in lubricant sales in the Sultanate and the Region. This Year they will be making their debut at 22nd Autoexpo Tanzania 2019 which is organised by Expogroup on 7th Nov To 9th Nov 2019.
Oman Oil Marketing Company has been a leader in the fuel marketing sector in the Sultanate by providing the highest level of service to its customers, as well as the finest Fuel marketing experience at the highest international standards.
22nd Autoexpo Tanzania 2019 will be bigger than ever presenting Exhibitors from over 28 Countries and visitors across East and Central Africa. This is owing to the sustained high economic growth of 6-7% a year in the economy of the 55 million consumer market and its re-export to the neighboring landlocked countries.
In recent times, Tanzania has emerged as a major regional trade centre. This is mainly due to the very friendly and businesslike atmosphere it offers to foreign investors and products. Duties are considerably low and re-exports to neighboring countries are either very low or exempted.
Source : www.expogr.com