M a r k e t N e w s
Sinopec lubricants enters Kenyan market
Posted on : Thursday , 12th December 2019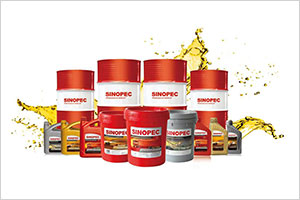 Sinopec, Chinese oil giant, has launched its lubricant brand in Kenya, making a venture into the fast-growing division of the country market. Sinopec, the Fortune 500 Government owned Corporation, is an integrated energy and chemical company with upstream, midstream and downstream operations.
It is a widely listed company in New York, Hong Kong, London and Shanghai Stock Exchanges. Sinopec Lubricant Company is a subsidiary which is directly associated to Sinopec. It is a certified company involved in operation of all Sinopec lubricant businesses.
With the entry of the firm into the Kenyan lubricant market, with eyes fixed on the larger East African market is anticipated to bring stiff competition to the entrances of other reputable international businesses like Ola Energy, Total and Shell.
Deputy General Manager of Safety Production and Quality Control of Sinopec Wang zhi guo, while speaking at the launch, which was witnessed by energy officials of Kenya stated that the firm was pleased to start in the fastest growing market.
Guo also remarked that the African Automotive Lubricants market is witnessing mounting demand as automobile purchases throughout the region continues to escalate. Although the regional market only makes up 6 per cent of the global market, it is predicted to grow promptly over the forecast period to 2029.
The firm has formerly linked with German luxury automaker Mercedes-Benz AG through Sinopec lubricant as its international lubricant dealer.
Source : www.silgolk.com