M a r k e t N e w s
Marathon Motors launches three new locally assembled Hyundai models
Posted on : Friday , 31st January 2020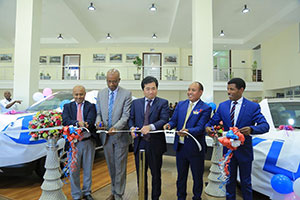 Established just about a decade ago, as importers and distributors of Hyundai passenger and commercial vehicles and parts in Ethiopia, Marathon imports around 500 to 600 cars each year and presently has the capacity to assemble 10,000 cars annually and introduce 12 new models.

Marathon Motors is not the only single assembler of South Korean made vehicles in Ethiopia. There are overall 19 companies that are registered at the Ministry of Trade & Industry to assemble motor vehicles, of which nine are owned by non-nationals.

Marathon Motors Engineering launched 3 recently locally assembled vehicles at its plant.

The All New Palisade SUV is estimate cost of 6.5 million birr with seating capacity of up to 8 passengers with a remarkably upscale interior.

The All New Atos 1,1-litre, four-cylinder petrol engine which will push out 50 kW of power at 5 500 r/min and an notable 99 Nm of torque when running at 2 800 r/min, the New Atos has a top speed of 148 km/h and comes with 850,000 birr price.

Mighty EX8 Cargo Truck has payload capacity of 40-45 quintals and estimated to cost around 1.5 million birr.

Beside these 3 new models, the joint venture firm is organizing to assemble Electric cars in the coming three months, which can be charged at a house hold level with 220 volt, the car will have the capacity to go more than 300 km by charging 6 hours.
Source : www.madold.com