M a r k e t N e w s
Transtrailers Limited, Kenya Expanding Its Footprints In Tanzania Market
Posted on : Friday , 18th October 2019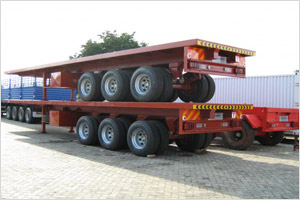 Transtrailers, one of the emerging players in the trailer manufacturing industry in Kenya on a roll as they participate once again in Autoexpo Tanzania 2019.
Transtrailers are engaged in the road transport industry for over thirty years. Trailers are built using the latest machinery used for trailer manufacturing ensuring a high quality product. On completion a vigorous quality inspection is carried out by their chief engineer to ensure that the trailer is built to the requirements of the customer.
In recent times, Tanzania has emerged as a major regional trade centre. This is mainly due to the very friendly and businesslike atmosphere it offers to foreign investors and products. Duties are considerably low and re-exports to neighboring countries are either very low or exempted.
Source : www.expogr.com