Afrotrade - is Africa's Prime Foreign Products, Equipment & Machinery Catalogue for African Buyers providing an easy access for international companies to reach their prospective buyers/ clients/ partners in Africa, in a very simple, economical but effective way. Read More >>
Latest News Updates
Afrotrade June Issue Inaugural by Chief Guest at AUTOEXPO AFRICA 2016
Latest Advertisers seeking agents in Africa
Search Advertisers by Products
Upcoming Events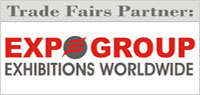 Afrotrade will be distributed to trade visitors free of cost at the following Trade Exhibitions:
Business News
Ampersand will deploy 600,000 electric motorcycles in East Africa by 2030
Mobility startup Ampersand wishes to expedite the development of electric mobility in East Africa. To that purpose, the business has announced the deployment of 600,000 electric motorcycles over the.... Read More »
Posted on : Thursday , 26th January 2023
Kenyan government plans to build highway car charging stations
The Kenyan government will build electric vehicle charging infrastructure in all urban areas and along the highways from the next financial year as it hopes to supplement the private sector's bid.... Read More »
Posted on : Thursday , 26th January 2023
Equator Mobility, an EV leasing company, is expanding in Kenya
Equator Mobility, formerly META Electric, is expanding its activities in Kenya with the goal of quickening the shift to electric mobility. It began operations last year with the introduction of a B2B.... Read More »
Posted on : Monday , 26th December 2022
Request a Free Copy
Collect your free copy at the leading exhibitions of Africa or.