Afrotrade - is Africa's Prime Foreign Products, Equipment & Machinery Catalogue for African Buyers providing an easy access for international companies to reach their prospective buyers/ clients/ partners in Africa, in a very simple, economical but effective way. Read More >>
Latest News Updates
Afrotrade June Issue Inaugural by Chief Guest at AUTOEXPO AFRICA 2016
Latest Advertisers seeking agents in Africa
Search Advertisers by Products
Upcoming Events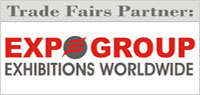 Afrotrade will be distributed to trade visitors free of cost at the following Trade Exhibitions:
Business News
Castrol Kenya collaborates with Rubis Energy Kenya to launch a wide range of oil lubricants
Castrol Kanya and RUBiS Energy Kenya have teamed together to bring Castrol oil lubricants to Kenya. The oils are now accessible at approximately 260 RUBiS Energy Kenya stations around.... Read More »
Posted on : Monday , 5th June 2023
Yamaha Motor Co. has begun testing for a last-mile delivery service in Tanzania
Yamaha Motor Co stated today that its group subsidiary CourieMate Co has inked a partnership agreement with Tokyo-based Wassha Co, a startup establishing enterprises in Africa, to commercialise a.... Read More »
Posted on : Monday , 5th June 2023
The EU provides $378 million to Kenya to power its electric BRTs
The European Union has provided Kenya with Ksh 50 billion ($378 million) to help with the electrification of the country's public transport infrastructure. The funding will allow Kenya to construct.... Read More »
Posted on : Tuesday , 25th April 2023
Request a Free Copy
Collect your free copy at the leading exhibitions of Africa or.