Afrotrade - is Africa's Prime Foreign Products, Equipment & Machinery Catalogue for African Buyers providing an easy access for international companies to reach their prospective buyers/ clients/ partners in Africa, in a very simple, economical but effective way. Read More >>
Latest News Updates
Afrotrade June Issue Inaugural by Chief Guest at AUTOEXPO AFRICA 2016
Latest Advertisers seeking agents in Africa
Search Advertisers by Products
Upcoming Events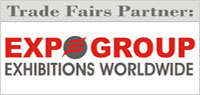 Afrotrade will be distributed to trade visitors free of cost at the following Trade Exhibitions:
Business News
Kenya aims to double domestic car assembly by 2025.
Kenya is relying on its national automotive strategy to support the sector, with plans to increase output over the next four years and reduce reliance on used imported automobiles.The strategy, which.... Read More »
Posted on : Friday , 22nd October 2021
Changes in global trade dynamics shift automotive supply chain hubs to Africa
The global trade dynamics are shifting as a result of a variety of short-term and long-term variables. The rising viability of new Arctic marine routes, the growth of new states into automotive.... Read More »
Posted on : Wednesday , 29th September 2021
Leading Auto financing company acquires ROAM Africa's online car platforms
Autochek, the automotive technology business that facilitates vehicle finance across Africa, and ROAM Africa (Ringier One Africa Media) have agreed for Autochek to purchase the automotive markets.... Read More »
Posted on : Friday , 24th September 2021
Request a Free Copy
Collect your free copy at the leading exhibitions of Africa or.