Afrotrade - is Africa's Prime Foreign Products, Equipment & Machinery Catalogue for African Buyers providing an easy access for international companies to reach their prospective buyers/ clients/ partners in Africa, in a very simple, economical but effective way. Read More >>
Latest News Updates
Afrotrade June Issue Inaugural by Chief Guest at AUTOEXPO AFRICA 2016
Latest Advertisers seeking agents in Africa
Search Advertisers by Products
Upcoming Events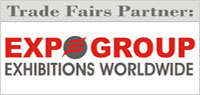 Afrotrade will be distributed to trade visitors free of cost at the following Trade Exhibitions:
Business News
SA based electric car maker sets up shop in Nairobi
Agilitee Africa, a South African-based electric car manufacturer, has opened a branch in Nairobi as it aims to grow into the East African market. Mandla Lamba, the business's Chief Executive.... Read More »
Posted on : Friday , 26th November 2021
French minister unveils electric vehicles in Tanzania
Franck Riester, France's Minister of Foreign Trade and Economic Attractiveness, formally presented the ecologically friendly electric automobiles developed by E-Motion Africa. E-Motion Africa.... Read More »
Posted on : Wednesday , 24th November 2021
Kenya's automotive industry is poised to expand throughout the continent
The automotive sector in Kenya has seen a significant increase in local automobile sales as a result of President Uhuru Kenyatta's decree given in 2019 pushing all government departments to buy.... Read More »
Posted on : Friday , 29th October 2021
Request a Free Copy
Collect your free copy at the leading exhibitions of Africa or.