Afrotrade - is Africa's Prime Foreign Products, Equipment & Machinery Catalogue for African Buyers providing an easy access for international companies to reach their prospective buyers/ clients/ partners in Africa, in a very simple, economical but effective way. Read More >>
Latest News Updates
Afrotrade June Issue Inaugural by Chief Guest at AUTOEXPO AFRICA 2016
Latest Advertisers seeking agents in Africa
Search Advertisers by Products
Upcoming Events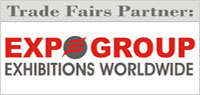 Afrotrade will be distributed to trade visitors free of cost at the following Trade Exhibitions:
Business News
Kenya to establish an automotive council to promote local auto assembly
According to President Uhuru Kenyatta, the Kenyan government will establish a national automotive council to support the execution of an automotive strategy aimed at increasing local car.... Read More »
Posted on : Thursday , 28th July 2022
Toyota Tanzania sign a deal with Afroil to supply Lubricants
Toyota Tanzania Limited has inked a three-year agreement with oil marketing business AFROIL to distribute its new lubricant, Toyota Genuine Motor Oil (TGMO). According to Anam Mwemutsi,.... Read More »
Posted on : Thursday , 28th July 2022
Ethiopian Ambassador Meets Toyota Tsusho Corp Officials to Discuss Investment
Tefera Derbew, Ethiopia's Ambassador to Japan, met with Toyota Tsusho Corporation executives to examine business potential in the East African country. The ambassador met with Kazumasa Kimura,.... Read More »
Posted on : Tuesday , 28th June 2022
Request a Free Copy
Collect your free copy at the leading exhibitions of Africa or.