Afrotrade - is Africa's Prime Foreign Products, Equipment & Machinery Catalogue for African Buyers providing an easy access for international companies to reach their prospective buyers/ clients/ partners in Africa, in a very simple, economical but effective way. Read More >>
Latest News Updates
Afrotrade June Issue Inaugural by Chief Guest at AUTOEXPO AFRICA 2016
Latest Advertisers seeking agents in Africa
Search Advertisers by Products
Upcoming Events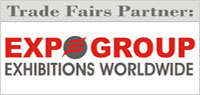 Afrotrade will be distributed to trade visitors free of cost at the following Trade Exhibitions:
Business News
Kenya, Tanzania Industrialists Kick Off Meeting on Market Access
The East African Community (EAC) common external tariff (EAC CET) upper band rate, harmonisation of domestic taxes, harmonisation of product standards, review of the EAC Rules of Origin, and.... Read More »
Posted on : Friday , 16th July 2021
Hyundai Motor Kenya has opened the Global Hyundai Dream Center for Automotive Training and Education.
Hyundai Motor Company has announced the opening of its newest Hyundai Dream Center in Kenya, which is an automotive training and instructional institution. The new Dream Center is Hyundai Motor's.... Read More »
Posted on : Wednesday , 14th July 2021
Proton Exports Hit 669 Units in May
PROTON Holdings Bhd hit a 98-month high in export sales in May 2021, selling 669 units.Steven Xu, Proton's worldwide sales director, stated at the start of the year that the company's objective for.... Read More »
Posted on : Friday , 25th June 2021
Request a Free Copy
Collect your free copy at the leading exhibitions of Africa or.