Afrotrade - is Africa's Prime Foreign Products, Equipment & Machinery Catalogue for African Buyers providing an easy access for international companies to reach their prospective buyers/ clients/ partners in Africa, in a very simple, economical but effective way. Read More >>
Latest News Updates
Afrotrade June Issue Inaugural by Chief Guest at AUTOEXPO AFRICA 2016
Latest Advertisers seeking agents in Africa
Search Advertisers by Products
Upcoming Events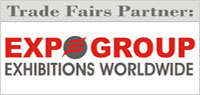 Afrotrade will be distributed to trade visitors free of cost at the following Trade Exhibitions:
Business News
One Electric Starts Production in Kenya and Plans Further African Expansion
One Electric has set up a joint endeavour with a Kenyan vehicle fabricating organization to start creation of its Kridn electric cruisers. One Electric is likewise planning to begin creation at.... Read More »
Posted on : Tuesday , 26th September 2023
Kenya Will Produce Heavy Commercial Vehicles by End of Year – Kuria
Kenya will begin to locally gather weighty business vehicles before the years over, Speculations, Exchange and Industry Bureau Secretary Moses Kuria has reported. Kuria guaranteed that the.... Read More »
Posted on : Thursday , 24th August 2023
Ethiopia Advances toward an Automotive Future As Toyota Negotiations Continue
Authorities at the Service of Industry stay confident that Toyota will before long kick things off on a profoundly expected vehicle fabricating plant, however prerequisites and thoughts have delayed.... Read More »
Posted on : Wednesday , 23rd August 2023
Request a Free Copy
Collect your free copy at the leading exhibitions of Africa or.